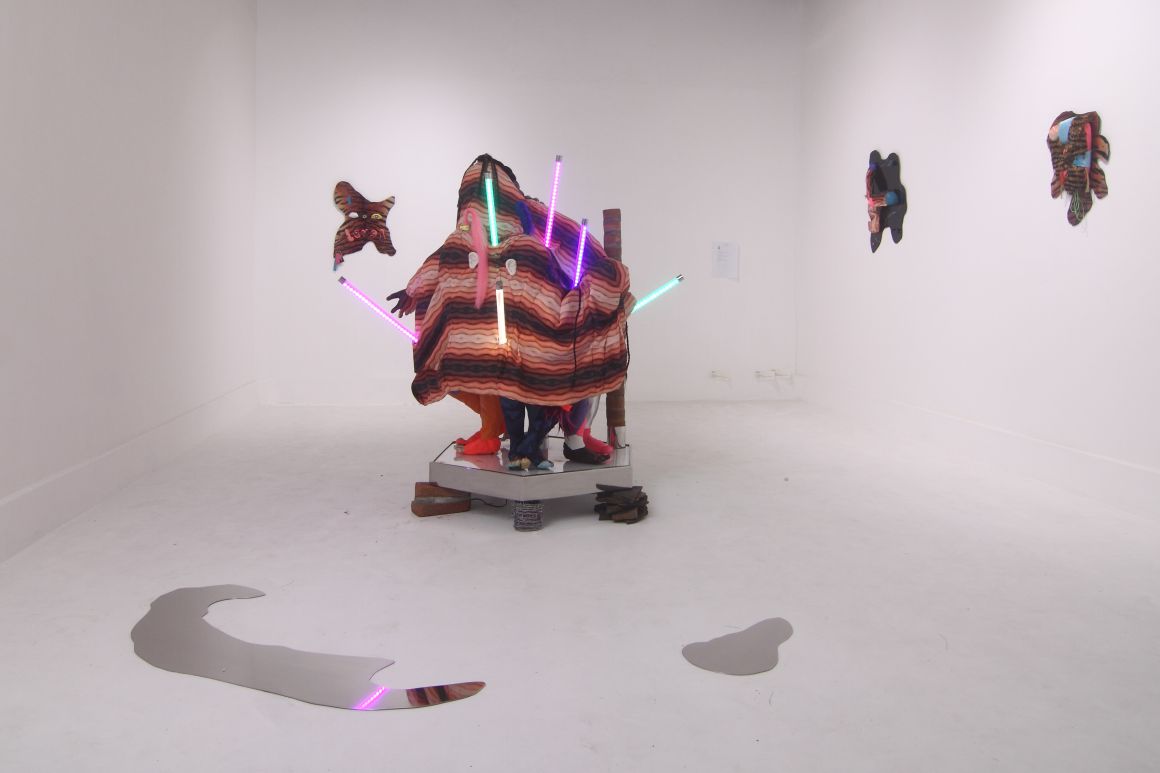 Social synthesis
2018, self designed fabric, stainless, acrylic glass, artificial
leather, wire, filling, artificial hair, c-print on acrylic, magnets,
natural stone, bamboo, spray paint, feathers, led lights,
cables, adaptor, variable size



The work was nominated for the Bloom Award 2018.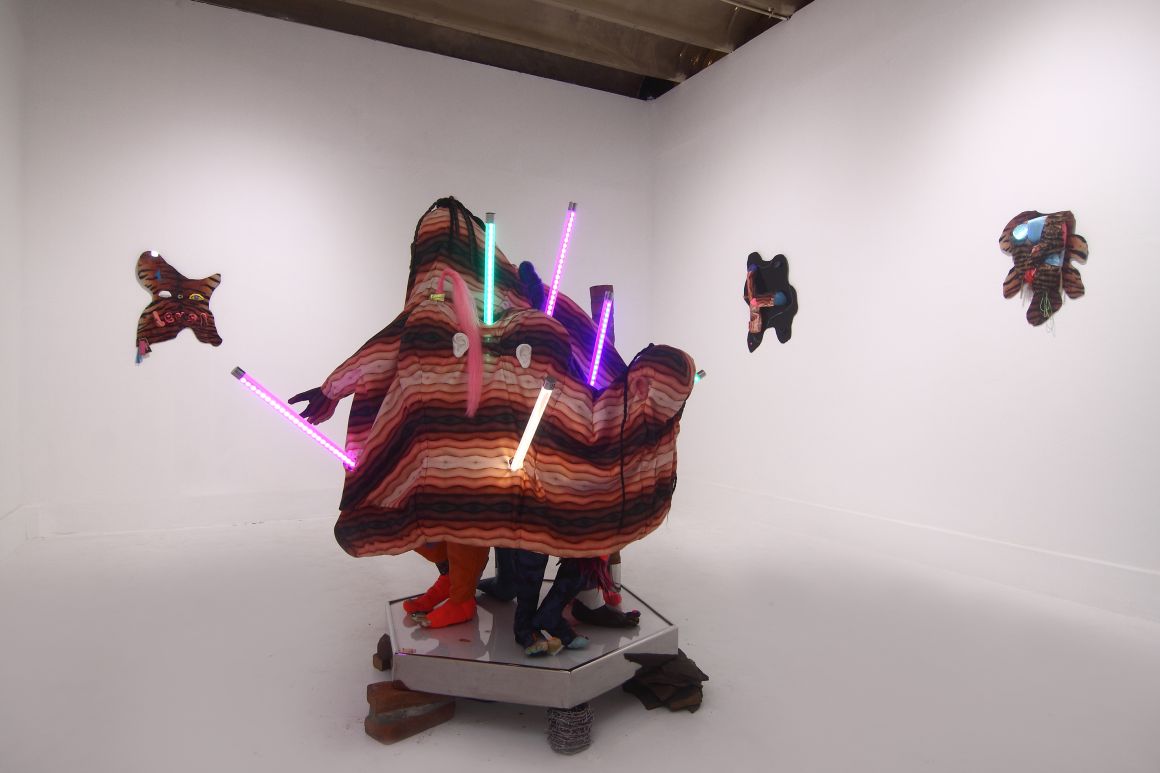 Social synthesis grasps the concept of enlightenment, especially through evolutionary humanism. 
Ethics more than morality are the cornerstones of being together in society. Morality is defined by an established belief system, but ethics are renegotiated over and over again in human terms, between individuals. How self-interest can be placed at the service of humanity is one of the greatest ethical, political and economic challenges of our time1
This philosophy understands the term of emotional maturity from within and in spiritual context.
1 www.leitkultur-humanismus.de
Sintesis sosial menangkap konsep pencerahan, terutama melalui humanisme evolusioner.
Etika lebih dari moralitas adalah landasan bersama di masyarakat. Moralitas didefinisikan oleh sistem kepercayaan yang mapan, tetapi etika direnegosiasi berulang-ulang dalam istilah manusia, antar individu. Bagaimana kepentingan pribadi dapat ditempatkan pada pelayanan kemanusiaan adalah salah satu tantangan etika, politik, dan ekonomi terbesar pada zaman kita1
Filosofi ini memahami istilah kematangan emosi dari dalam dan dalam konteks spiritual.
1 www.leitkultur-humanismus.de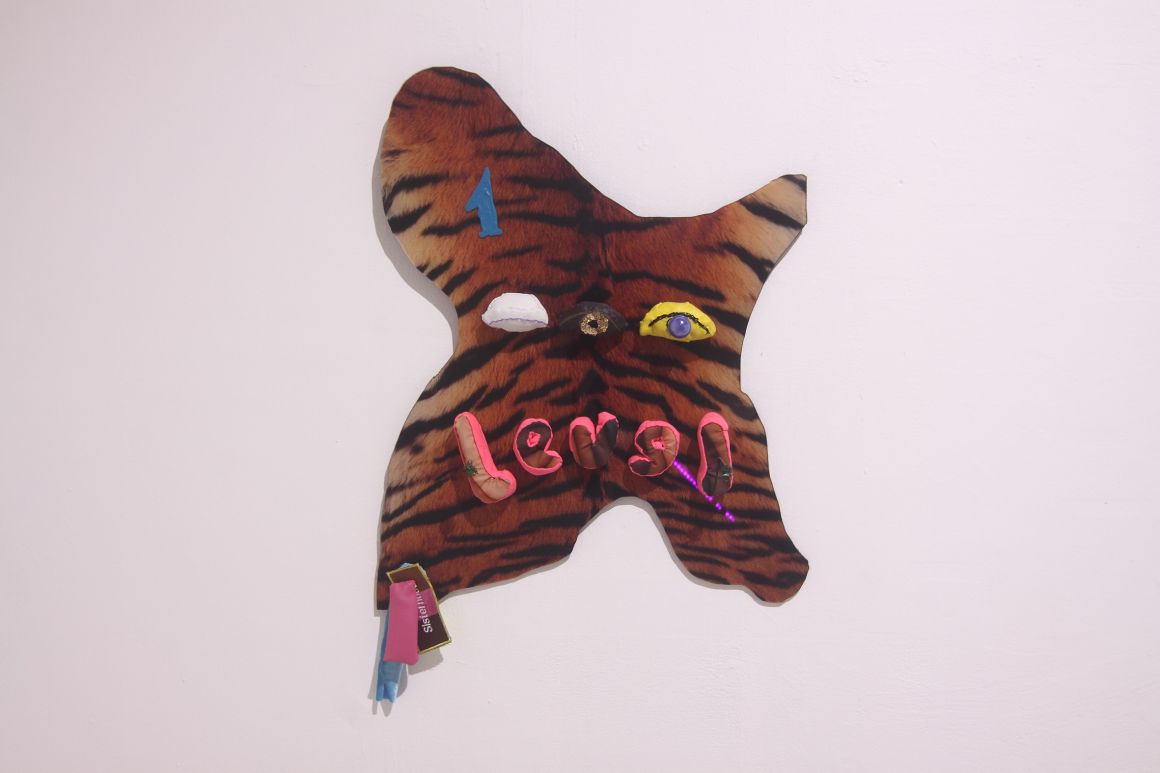 Power of synthesis I, II, III
2018, c-print behind acrylic glass, fabric, acrylic paint, accessories